The Truck Safety Coalition co-hosted the first ever Underride Roundtable at the Insurance Institute for Highway Safetys testing facility in Ruckersville, VA. The conference brought together researchers, safety advocates, government officials, and industry leaders to discuss truck underride crashes, examine the scope of the problem, and determine how to reduce the risks for passenger vehicle occupants through regulation and voluntary action. A crash test was also conducted to demonstrate improved underride guards.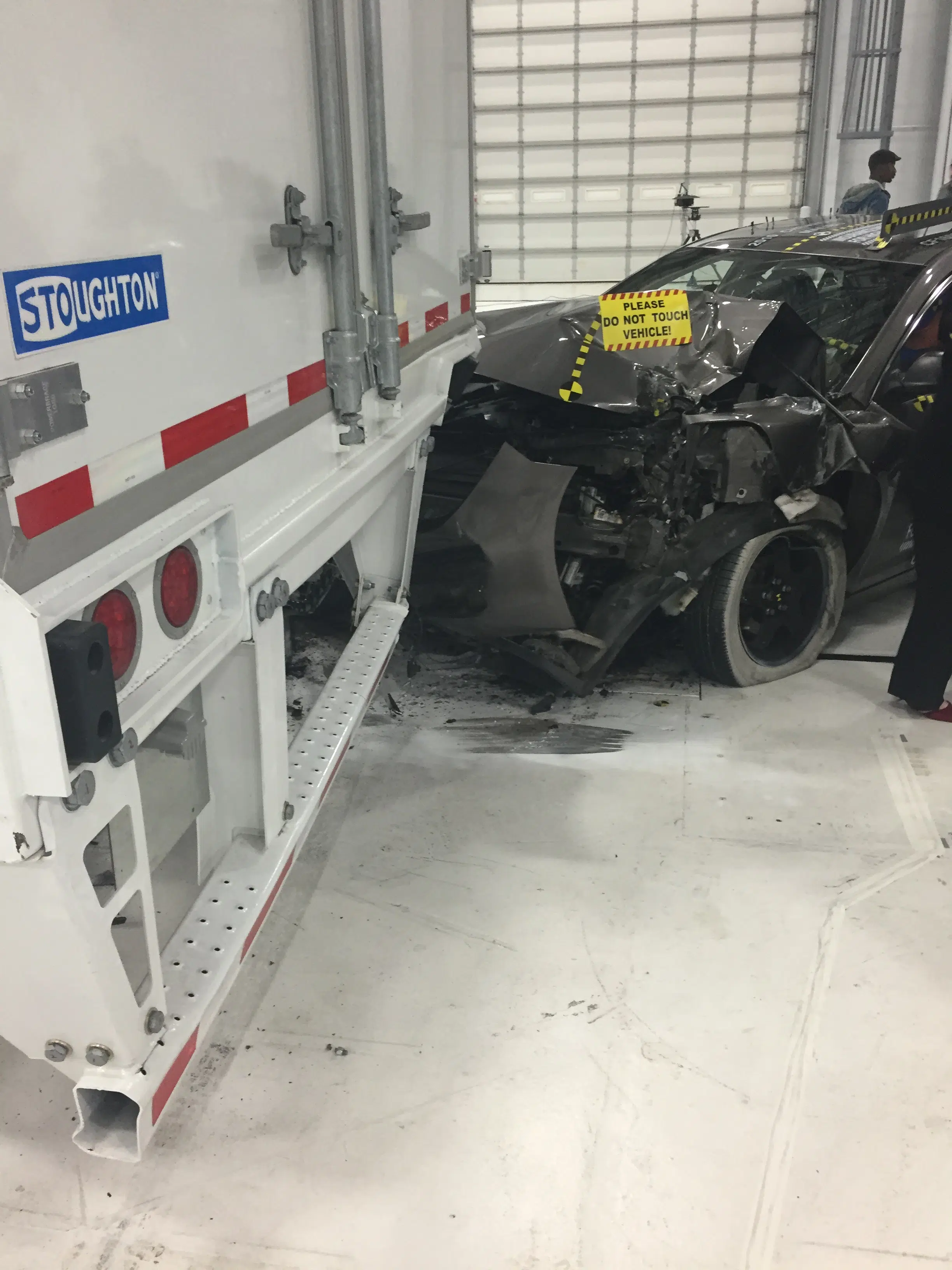 "This conference is a critical milestone in the decades-long effort to strengthen underride protections for large trucks to prevent needless injuries and fatalities," said John Lannen, Executive Director of the Truck Safety Coalition. "We hope that today's discussion will spur swift industry and government action on underride which has long been recognized as a major safety issue."
John Lannen continued, "Reviewing the research underscored startling data that demonstrate the need for long-overdue action to prevent underride crashes. At this conference, however, we did not stop at identifying the issues. We also worked to identify common ground to create commonsense reforms that have a meaningful impact on safety."
At the conference, Jennifer Tierney, a board member of Citizens for Reliable and Safe Highways (CRASH), presented the Distinguished Safety Leadership Award to Greer Woodruff, Senior Vice President of Safety, Security, and Driver Personnel of J.B. Hunt Transport Services, Inc. for his outstanding and longtime dedication to improving truck safety.
"I have been advocating for stronger underride guards after my father, James Mooney, was killed in a truck underride crash thirty-three years ago. While many lives would have been saved had there been action following his death, this Underride Roundtable is major step in the right direction" stated Jennifer Tierney. "I look forward to working with government and industry officials as a member of the Underride Initiative at the Truck Safety Coalition to achieve a goal of zero underride crashes."
Were you unable to attend the Underride Roundtable? View the entire event here: https://event.webcasts.com/starthere.jsp?ei=1100569
Truck Safety Awards – Press Release
Articles on Underride Roundtable
The roundtable was organized and sponsored by
IIHS, the Truck Safety Coalition and Annaleah & Mary for Truck Safety