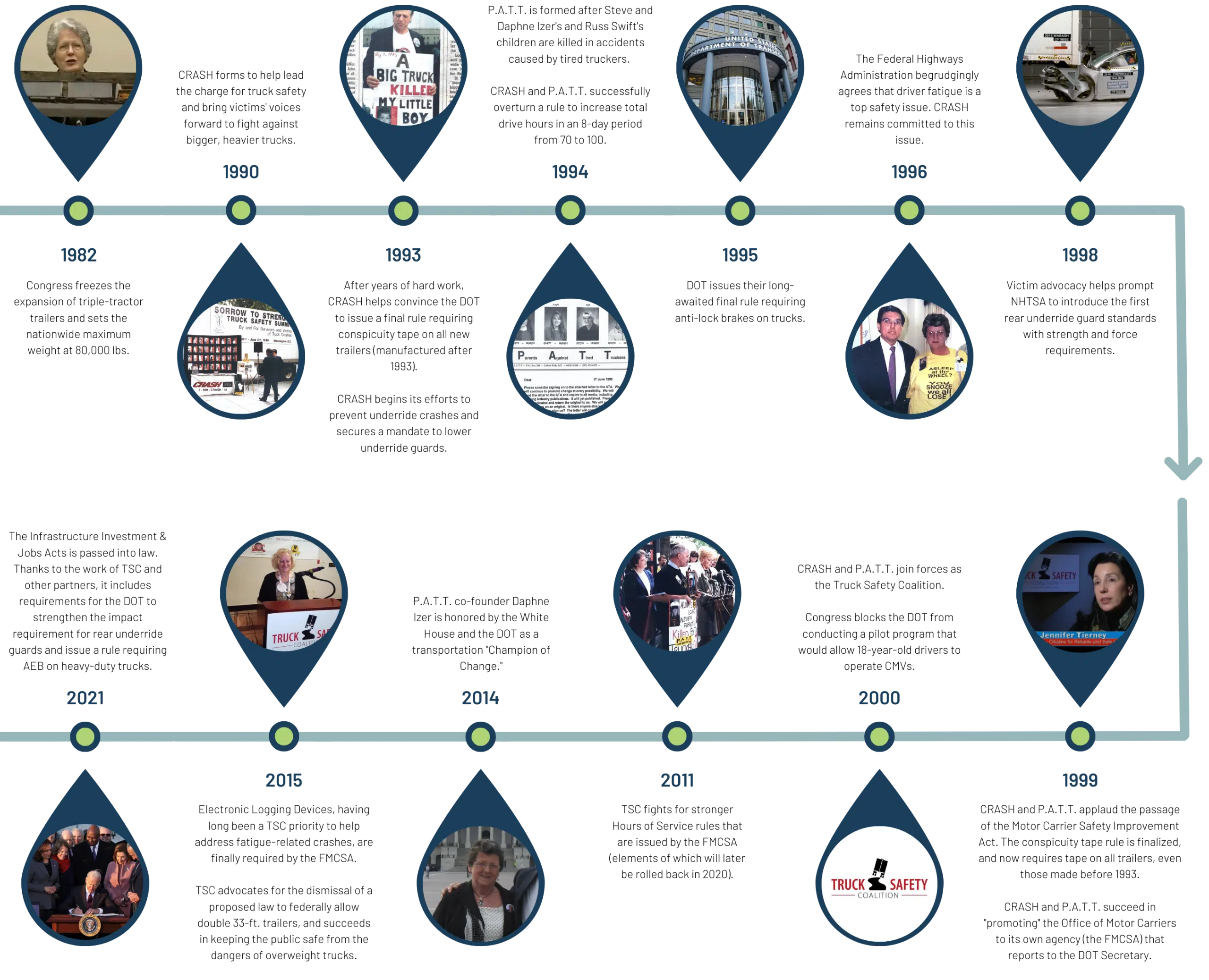 First Response
The purpose of our First Response program is to get information and resources to people affected by truck crashes as quickly as possible after their crash, when they need it the most. In 2021, we reached nearly 550 truck crash victims.
Grassroots Engagement & Volunteerism
It's easy to become a member of the TSC family! If you're looking for support, reach out to us or visit our Resources page to get valuable information for crash victims. If you're interested in volunteering for us and helping others, email us at info@trucksafety.org.
Advocacy
Nobody should have to lose their life or loved ones in a preventable truck crash. That's why we're advocating for policies that will make our roads safer for everyone.
Fundraising
Donations help make TSC's goals possible. You can start your own fundraising campaign to honor a loved one by going to Raise Funds for Truck Safety, or make a donation here.
Media & Communication
Follow all of our social accounts and stay active and engaged with our community! Get to know the people in our TSC family, as well as all of the things we advocate for and against.