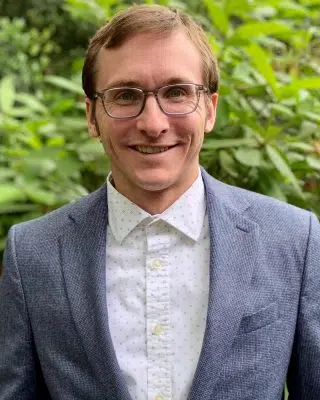 Zach Cahalan
Executive
Director
Zach is an experienced mission-based leader with over fourteen years working in the nonprofit sector where he became known for his strategic program development, advocacy and coalition-building successes.
Zach started at TSC in June of 2021. He previously worked with Catholic Charities USA for five years, and before that over 10 years of his professional career was with the American Red Cross. Under his leadership and direction, the American Red Cross launched the Home Fire Campaign which is responsible for saving over 850 lives across the country. He previously served on the National Voluntary Organizations Active in Disaster (NVOAD) Board of Directors and was previously Chair of the NVOAD Advocacy Committee. He earned his B.S. in Education from Central Michigan University and his M.A. in International Development Administration from Western Michigan University.
Zach currently resides in Northern Virginia with his wife, Rachel, his three children, Hannah, Elise, and Griffin, and his dog Kaya.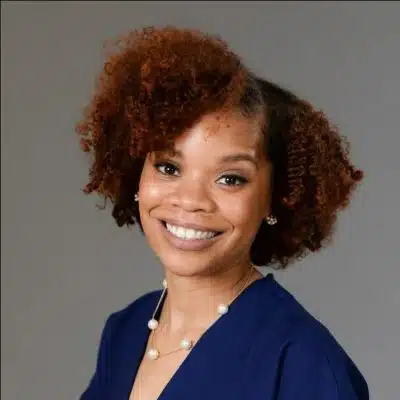 Johnetha Lindsey
Director of Development
Johnetha Lindsey was born in Jackson, MS, and raised in northern Mississippi. She received her Bachelor's and Master's of Business Administration from Jackson State University and is currently an Executive Leadership PH.D. candidate at the University of Holy Cross.
Building on her love and passion for Historically Black Colleges & Universities, Johnetha began her career in Institutional Advancement at the historic Tougaloo College. As an Institutional Advancement professional, Johnetha served as a liaison who works to engage alumni and donors to help meet institutional goals.
Most recently, Johnetha led the department of Corporate and Foundations, where she was responsible for identifying corporate and foundation prospects, cultivating relationships with them, developing funding proposals for them, soliciting, and following up in securing philanthropic support. She also prepared reports for the Vice President and Office of the President, served as the liaison and technical support for the Alumni Relations and Development team, and distributed communications for fundraising projects.
She was a co-chair for the Presidential Inauguration at Tougaloo College in 2021. In addition, she is currently a committee member for the annual Two Rivers Black-Tie Gala, the DIA Commencement team, and a data project manager for Give Love Xavier Day at Xavier University of Louisiana. Johnetha also currently serves as the project manager for the Annual Business Luncheon, where in February 2022, Tougaloo exceeded its goal and raised over $300,000 during the event.
Johnetha is an avid fundraiser enthusiast who enjoys raising money for philanthropic causes, events, and nonprofit organizations. Her passion for serving stems from the opportunity to connect people to deserving causes. Johnetha also serves as a Girl Scout volunteer, assisting leaders and co-leaders in growing future women leaders. When she is not working, Johnetha is either spending time with her family or traveling and exploring life's adventures.