The CRASH Foundation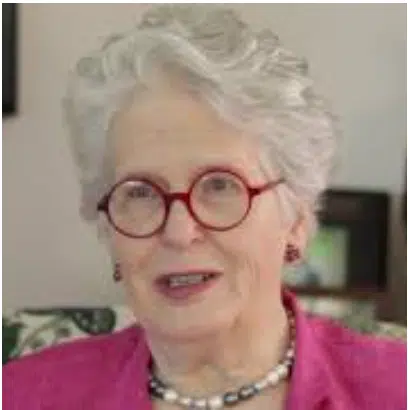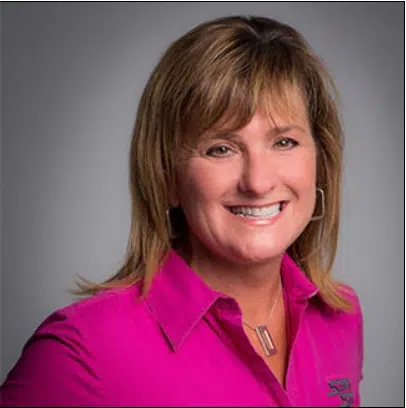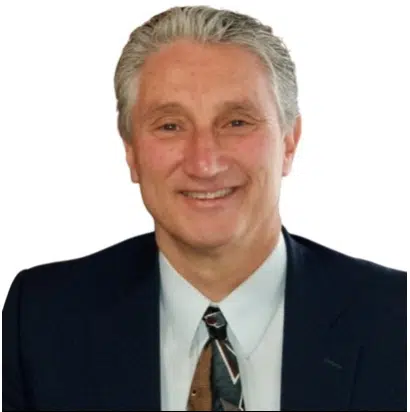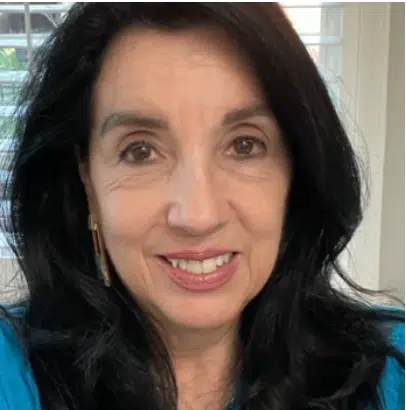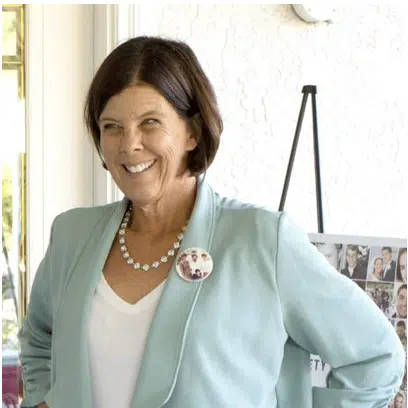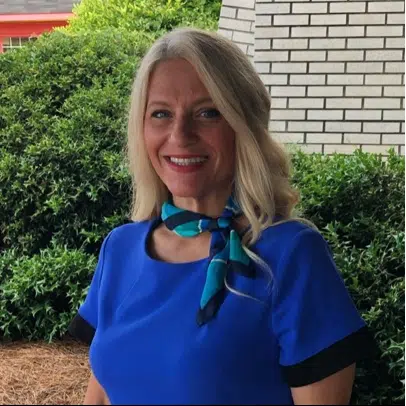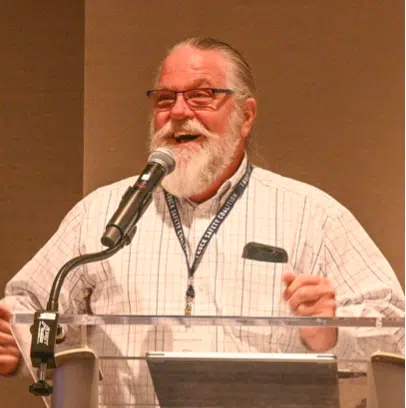 Parents Against Tired Truckers
Joan Claybrook, Chair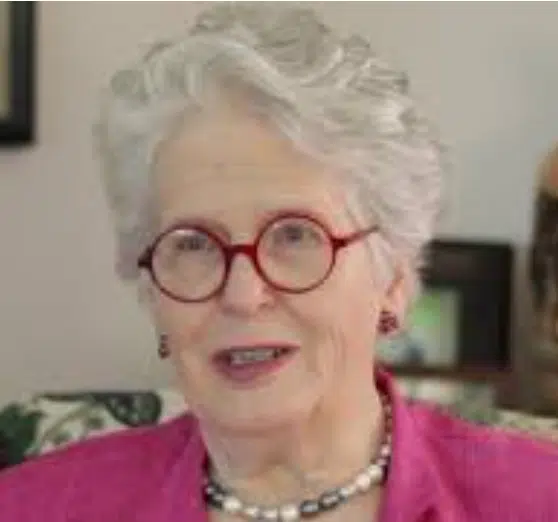 Joan Claybrook is the Chair of CRASH. Ms. Claybrook was president of Public Citizen from 1982 to January 2009. During that time she oversaw many successful advocacy campaigns, including playing a key role in persuading Congress to mandate air bags, as well as pushing measures to improve fuel economy and truck safety. Prior to becoming president of Public Citizen, Ms. Claybrook was head of the National Highway Traffic Safety Administration in the Carter administration from 1977 to 1981.
Dawn King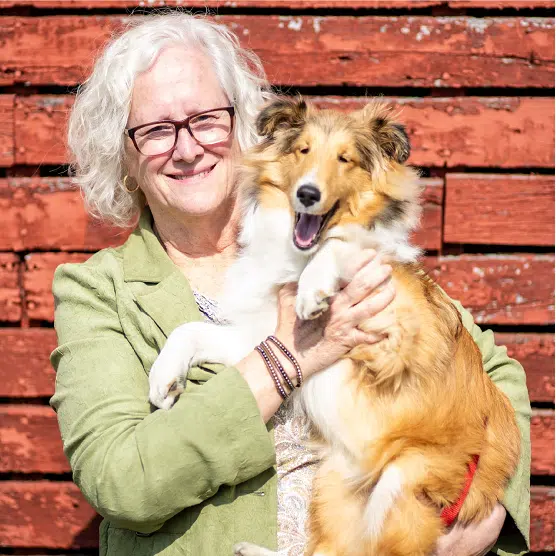 Dawn King is the immediate past president of the Truck Safety Coalition. She became involved in 2005, after her dad was killed by a semi-truck driven by a sleepy, overworked driver. Ms. King has testified before the U.S. Senate on truck safety needs, is an active volunteer, and is a loving dog-owner to her playful pup, Penny.
Anna Guardipee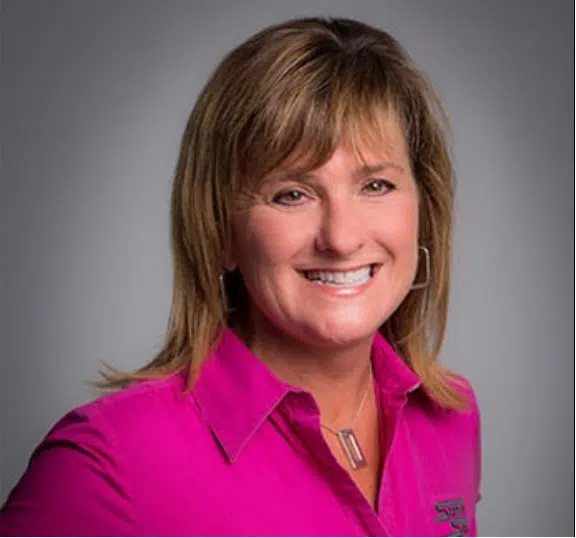 Anna Guardipee is a crash survivor who was paralyzed and lost her best friend, Jenny Burton, as the result of a distracted truck driver crash. She is an active TSC volunteer and is committed to both helping other victims and creating positive change to make our roads safer.
Anna completed a BS and graduate work in psychology, and is an equity partner in Safety Step LLC, which designs, manufactures, and distributes specialty step stools and accessories in the U.S. and Canada. Prior to joining Safety Step, Anna led sales teams in the Medical Case Management industry. She was also instrumental in assisting in the development of industry teaching programs at Virginia Tech University. 
Lee Jackson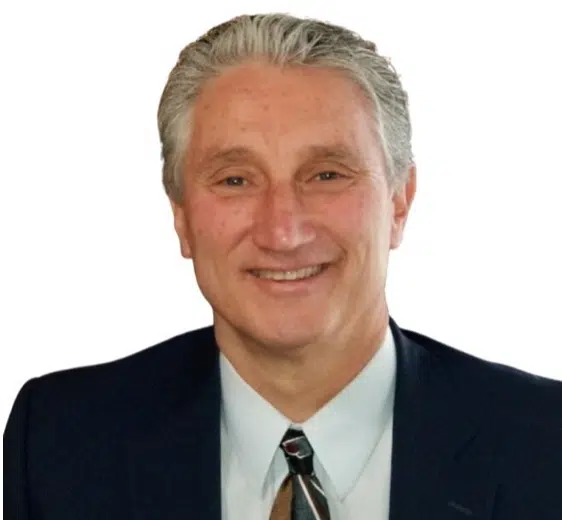 Lee Jackson is an honorably retired Texas law enforcement officer who was responsible for DOT inspections and CMV enforcement and has tragically witnessed hundreds of preventable truck crash deaths and injuries. Mr. Jackson is also President of the Texas Association of Accident Reconstruction Specialists and uses his unmatched expertise to help drive down truck crash deaths and injuries as a CRASH Board Member.
Jennifer Tierney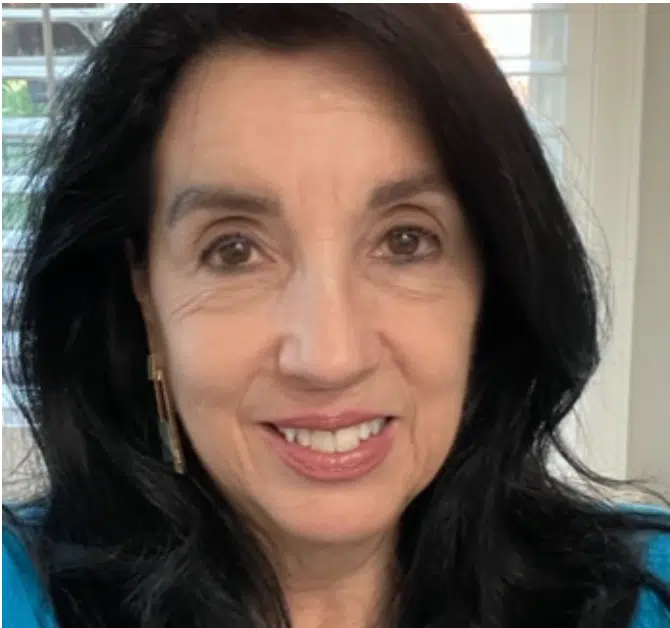 Jennifer Tierney has been a leading truck safety advocate for over thirty years. Ms. Tierney lead the charge in securing the mandate requiring reflective tape on all heavy commercial vehicle trailers and her expertise has been sought for several governmental truck safety committees. In May of 2018, she testified before the Committee on Transportation and Infrastructure. She currently sits on the DOT Advisory Committee for Underride Protection as a representative of the Truck Safety Coalition.
Tami Friedrich, TSC President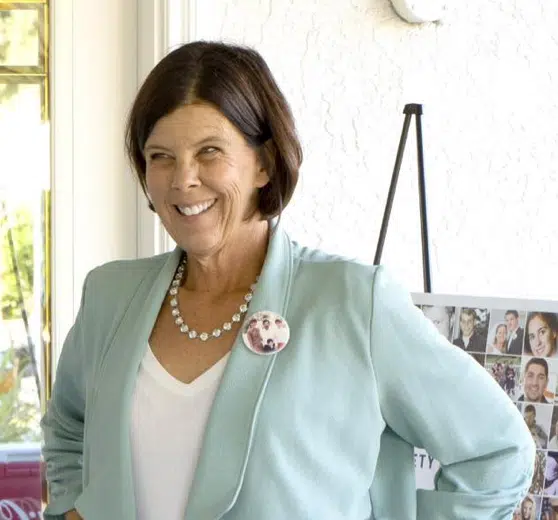 Tami Friedrich is the President of the Truck Safety Coalition and has been supporting the mission of the organization since 1990. In 1989, Ms. Friedrich's sister Kris, brother-in-law Alan, niece Brandie, and nephew Anthony were killed in a crash involving an overturned tanker truck with faulty brakes. Ms. Friedrich earned her BS in Business Administration from National University in San Diego, CA and works as a Management Services Officer in Information Technology in telecommunications for the University of California Riverside.
Pamela (Pam) Biddle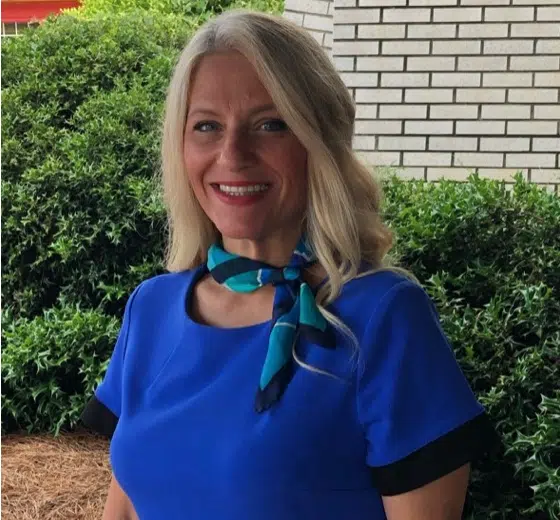 Pam Biddle is a fierce and compelling advocate for truck safety. Ms. Biddle began volunteering with the Truck Safety Coalition following the deaths of her son and ex-husband in a horrific truck crash. Never taking no for an answer, Ms. Biddle has conducted numerous media interviews, testified before the Indiana State Legislature, and been a forceful advocate opposing efforts to allow dangerous, heavy, and unsafe trucks on our roads.
Jeffrey Burns, Esq., Secretary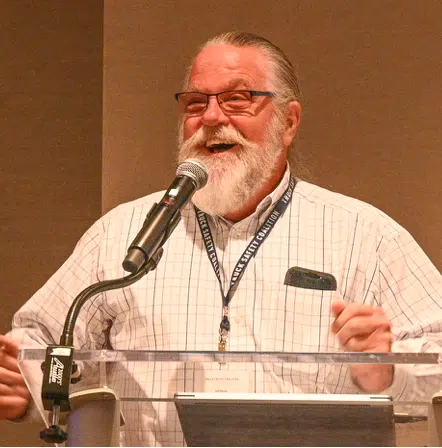 Jeff Burns is one of the preeminent truck crash attorneys in the country. Mr. Burns has tirelessly fought for justice for his clients, but more importantly, works on a national level to reform and change the trucking industry to be safer.
Mr. Burns is a former director for the Center for Truck Safety (C.T.S.), served in the Alliance for Safe Highways, was appointed as a member of the National Academy of Sciences' Transportation Research Board's Truck and Bus Safety Committee (ANB70), previously served as a member of the National Freight Advisory Committee by the appointment of the Secretary of Transportation, and also served on the Board of Directors of the Brain Injury Association of Kansas and Greater Kansas City.
Daphne Izer, Co-Chair, & Steve Izer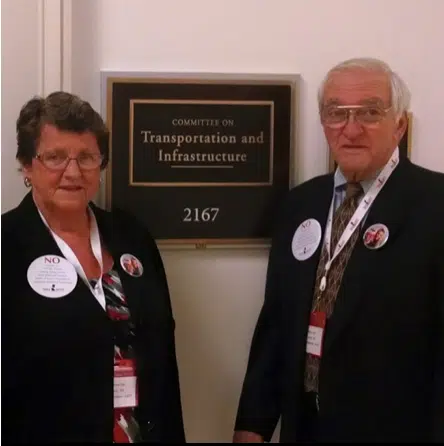 Daphne & Steve Izer co-founded Parents Against Tired Truckers (P.A.T.T.) nearly 30 years ago after their son and three other teenagers were killed by an overly-tired trucker who was driving beyond the allowed hours-of-service limits and fell asleep at the wheel. Daphne is Co-Chair of P.A.T.T.
Daphne and Steve have channeled their family's tragedy into action by dedicating themselves to protecting others from becoming casualties of fatigued truck drivers, and promoting the use of technology to bring greater accountability with federal drive time limits. Together, their work helped create a national standard for the use of Electronic Logging Devices for truck drivers. In 2014, Daphne was honored as a Champion of Change by the White House. For many years, Steve served on the State of Maine Motor Carrier Review Board.
Russ Swift, Co-Chair & TSC Vice-President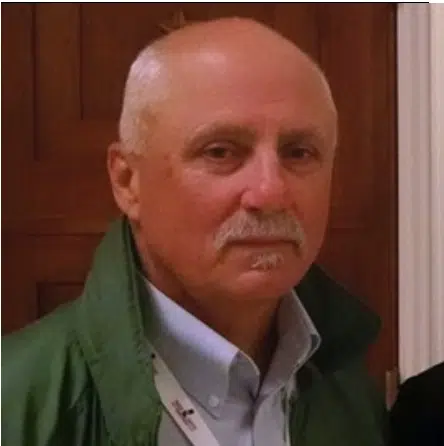 Russ Swift joined Parents Against Tired Truckers (P.A.T.T.) nearly 30 years ago. In October 1993, Russ and his wife were watching the news about the Izers' tragic crash and mourned their unfathomable loss. Four days later, Russ and Christine's son Jasen suffered a violent death, early in the morning on a dark road, because of breathtakingly bad judgment by a 17-year-old truck driver.
Russ is Co-Chair of P.A.T.T. and Vice-President of the Truck Safety Coalition. For many years, Russ served on the State of Maine Motor Carrier Review Board. He is a powerful advocate for truck safety reform and frequently speaks with members of the media to educate the public on the urgent need for change.
J.J. Burns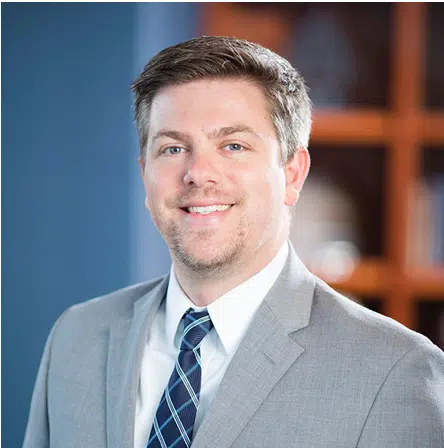 J.J. Burns has a reputation nationally as a go-to-expert on truck crash litigation. J.J. helps truck crash victims' families hold trucking companies accountable and volunteers to advocate for more responsible trucking rules and regulations across the country.
Kevin Donovan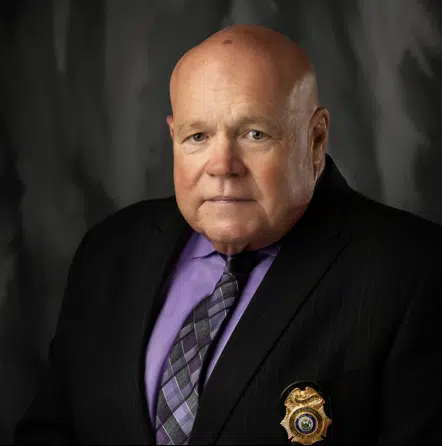 Kevin Donovan is a retired Army CPT, First Armor Division, who continued his public service with the Maine State Police. During his 15 years with the Commercial Vehicle Enforcement Unit, he enforced safety rules and regulations and investigated commercial motor vehicle crashes.
Jena Frost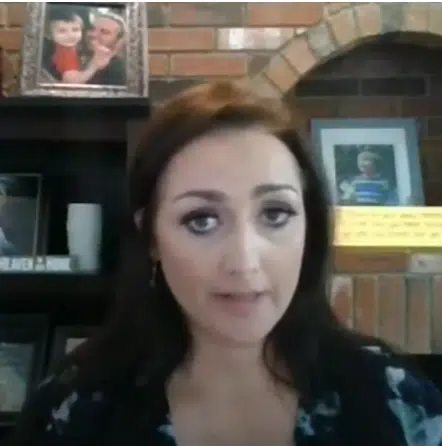 Jena Frost became involved with Parents Against Tired Truckers after losing her son Wyatt in a preventable medium-duty truck crash in 2016. Ms. Frost and her husband honor Wyatt's memory every day. Together, they established the Wyatt Frost Memorial Foundation, a foundation that provides funding to autism and preschool inclusion programs.
Joseph Hanslip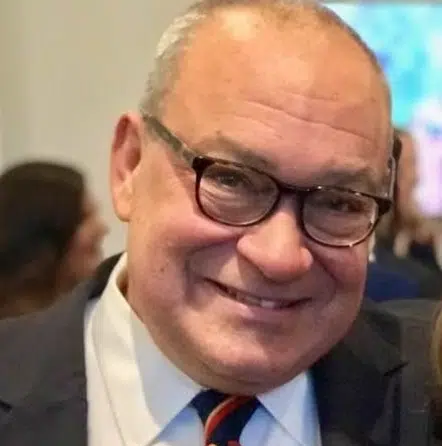 Joseph Hanslip has been a member of Sanford, Maine's City Council since 2005. He currently serves as Deputy Mayor. He was employed as a police officer before retiring early due to a permanent disability resulting from injuries received in the line of duty.
Linda Wilburn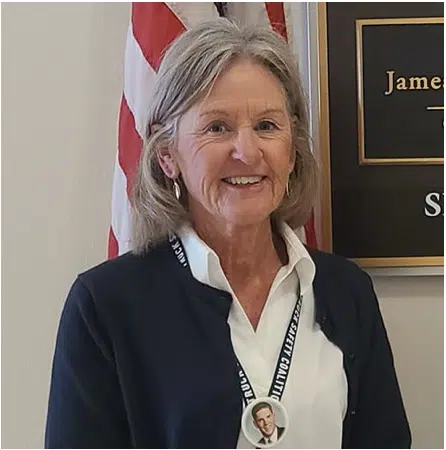 Linda Wilburn joined the Parents Against Tired Truckers Board following the death of her son Orbie in 2002. A tired trucker violently rear-ended her son at 75 mph, causing a catastrophic crash that rendered the remains unrecognizable. Since then, Linda has fearlessly helped lead the charge for strong hours-of-service requirements, Automatic Emergency Braking, underride guards, and more, in the hopes that no other families will experience the pain that she and her husband bear to this day.