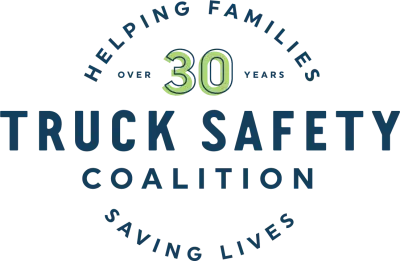 FOR IMMEDIATE RELEASE 
June 24, 2021  
Contact:  Jordan Burns
jordan@trucksafety.org 
816-213-7277 
Washington DC — After an exhaustive nationwide search, the Truck Safety Coalition (TSC) is pleased to announce that Zach Cahalan has been named the new Executive Director of TSC. 
Cahalan is an experienced mission-based leader with over fourteen years working in the nonprofit sector where he became known for his strategic program development, advocacy and coalition-building successes. The TSC Board is thrilled to partner with Zach in leading our network at TSC in support of truck crash victims and survivors and passage of legislation and laws that prevent deaths and injuries from truck crashes. 
Mr. Cahalan brings a deep passion for the mission of the Truck Safety Coalition and for those impacted by truck crashes. "I am honored to have the opportunity to work with one of the premier safety and social impact organizations serving victims and survivors, relentlessly advocating for road and truck safety regulations and standards and bending the curve down on truck deaths and injuries in this country," said Cahalan. 
He previously worked with Catholic Charities USA for five years, and before that over 10 years of his professional career was with the American Red Cross. Under his leadership and direction, the American Red Cross launched the Home Fire Campaign which is responsible for saving over 850 lives across the country. He previously served on the National Voluntary Organizations Active in Disaster (NVOAD) Board of Directors and was previously Chair of the NVOAD Advocacy Committee. He earned his B.S. in Education from Central Michigan University and his M.A. in International Development Administration from Western Michigan University.  
"For more than 30 years, TSC has devoted its significant energies to saving lives and serving families whose lives have been affected by truck crashes," said Dawn King, President of TSC.   "We are so fortunate that Zach was drawn to us because of his experience with, and compassion for disaster victims.  His learning curve will be short, and he brings many talents to our table." 
Daphne Izer, Co-Chair of Parents Against Tired Truckers (P.A.T.T.), one of two partners comprising the TSC, welcomed Cahalan.  "We have good reason to envision more progress in making future truck safety strides with Zach at our side," she said.  
Citizens for Reliable & Safe Highways (CRASH) is the other partner making up TSC.  Jennifer Tierney, CRASH Board member, said "In addition to truck crash victim and survivor support, there is an enormous amount of legislative policy work to be done in the field of truck safety – from automatic emergency braking on all sizes of trucks, stronger and more universal underride guards, and fighting industry attempts to change and weaken existing standards for hours-of-service and truck weights, among many other challenges.  Zach is ready to join the battles and we are glad to have him on our team."  
Zach currently resides in Northern Virginia with his wife, Rachel, his three children, Hannah, Elise, and Griffin, and his new Vizsla puppy, Kaya. 
### 
The Truck Safety Coalition Board also wishes to extend its sincerest gratitude to our Interim Executive Director, Judith Stone, who spent months searching for the perfect fit to help lead our efforts focused on truck crash victim and survivor support, advancing truck safety laws and policies, growing and organizing our supporters and volunteers, and increasing the visibility of our organization.  
The Truck Safety Coalition (TSC) is a partnership between Citizens for Reliable and Safe Highways (CRASH), also known as The CRASH Foundation, and Parents Against Tired Truckers (P.A.T.T.). The Truck Safety Coalition is dedicated to reducing the number of deaths and injuries caused by truck-related crashes, providing compassionate support to truck crash survivors and families of truck crash victims, and educating the public, policymakers and the media about truck safety issues. Visit our website at https://trucksafety.org