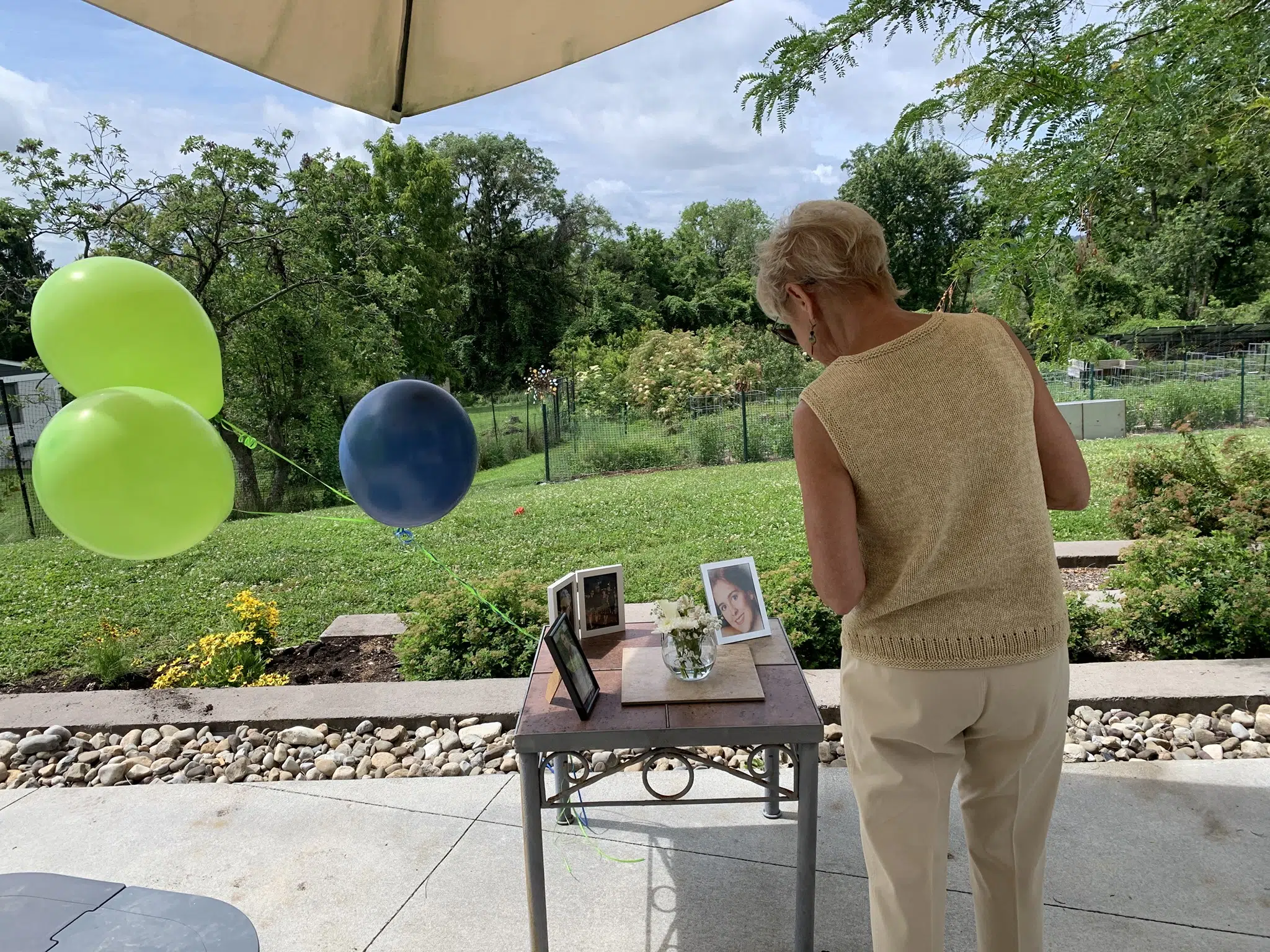 It's a marathon, not a sprint.
Dealing with the aftermath of a truck crash is complicated. Beyond the logistical and practical considerations, there is a complex process of grief and healing that everyone will experience differently. Often, the ripples of such a profound tragedy are felt in a victim or survivor's entire community. We hope to share insight into what the process may look like for everyone involved, as well as some of the things we have learned in our own journeys.
No matter what you are feeling, it's okay. There are people who will be telling you that you should be doing this and you should be doing that; they'll tell you that you should be feeling better and that you should be back on the job and be 100%. There are these artificial time limits that are supposed to let you know when you should be better, and you think you're crazy if you're not. The reality is, wherever you are, that's okay.
Dawn King, whose father was killed in a truck crash
I think despite all the legal things my biggest word of advice is take care of yourself as an individual, talk to somebody, get counseling and don't shut down like I did. I fell into a dark hole and tried to take my life a couple of months after our accident because I just could not live with that emptiness that felt heavy. I wouldn't talk to anyone and I regret not seeking the help early on. It's easy to get stuck on auto pilot. Sadly, I barely remember the first year after. Just talk to somebody, anybody, because what I've learned after losing people is these tragic deaths and the PTSD that come with them give grief a whole different meaning.
Christina Mahaney, whose son was killed in a truck crash
It's okay to fall down and struggle to get back up. Just get back up. Breathe. Crawl and claw your way out of it. Yes, it's a dark place where your soul is trapped, or at least mine was screaming to get out. Nothing is "wrong" with you. You aren't going through "stages". You've been injured, either physically, emotionally, mentally, spiritually, or all of the above. Of course you are going to fall down and struggle. Just get back up, even if it's baby steps.
Pam Biddle, whose son was killed in a truck crash
Quick Tips From Our Community
Get support from a professional and/or a support group
Do not be afraid to talk about what you're going through
Write about the experience in a journal
Seek information about the crash to answer those unanswered questions
Understand that everyone copes differently, and be especially sensitive to family members who may cope differently than you
Reinvest in life by reaching out to others and taking care of yourself mentally and physically
How Are You Feeling?
It's common to think only of the physical injuries that can occur with truck crashes, but injuries aren't always physical. What is often overlooked following serious crashes is the psychological and emotional trauma that comes with being affected by a truck crash, whether it is you who was involved in the crash or someone you love. Emotional trauma is one of the most common permanent injuries after a truck crash.
After being involved or affected by a truck crash, survivors and friends and families of victims have reported experiencing feelings of:
Stress

 

Worry

 

Loss of appetite

 

Sleep changes

 

Depression

 

Fear

 

Unpredictable emotions

 

Nightmares

 

Anxiety

 

Loneliness

 

Increased interpersonal conflict

 

Sensitivity to certain noises or smells

 

Panic Attacks

 

Embarrassment

 

Flashbacks

 

Headaches

 

Shock

 

Uneasiness

 

Rapid heartbeat

 

Nausea

 

Anger

 

Mood Swings

 

Sweating

 

Shaking

 

Nervousness

 

Chronic fatigue or exhaustion

 

Difficulty concentrating

 

Isolation

 
These feelings may arise immediately after the crash, or in the days, weeks or months following. It's common to not fully realize that you have been emotionally affected by a truck crash that you or a loved one has been in until some time has passed, especially if you are preoccupied with dealing

with hospital visits, expenses, funeral arrangements, and more.
You are going to have a long road ahead of you with your emotional and mental health. Talk to someone, get medicated, find an outlet, find a support group (like this one). Faith, lean on family, friends, anyone. If you do not actively try to seek help for yourself, it will consume you. Grief isn't just missing someone. It's depression, anxiety, disassociation, impaired social relationships, etc. Chronic grief and stress can cause a lot of physical issues, and become physical symptoms. Take care of yourself. One thing that made me try to care for myself in deep depression was knowing that I was an extension of them, and they would want me to be okay. If you can't at first do it for yourself, do it for them.
Kiera Davis, whose brother and father were killed in a truck crash
I think I would have liked to have met you all sooner. I was lucky to attend the very next Sorrow to Strength which was less than a year after the crash. But having you all in my life has made such a world of difference. Knowing that other people can relate in some way, long after your tribe at home has moved on is life-changing. So, I guess, I really want to emphasize how important Sorrow to Strength and any other opportunities to meet in person (or on Zoom right now) can be for a new member's overall well-being.
Ashley McMillan, whose boyfriend was killed in a truck crash
Give yourself time and don't push yourself too fast. Don't try to return to work full time right away or expect to be back to doing your normal routines a week later. Yes, some people find solace in work trying to get some normalcy back, and even burying themselves in it to not think about "it". It's avoidance, but give yourself time to acknowledge that your old world is gone, because your feelings are raw and the anger is right below the surface ready to be unleashed. If you bury it deep inside, it will show up again with a vengeance and in destructive ways. Whether you realize it or not, you have changed forever.
Pam Biddle, whose son was killed in a truck crash